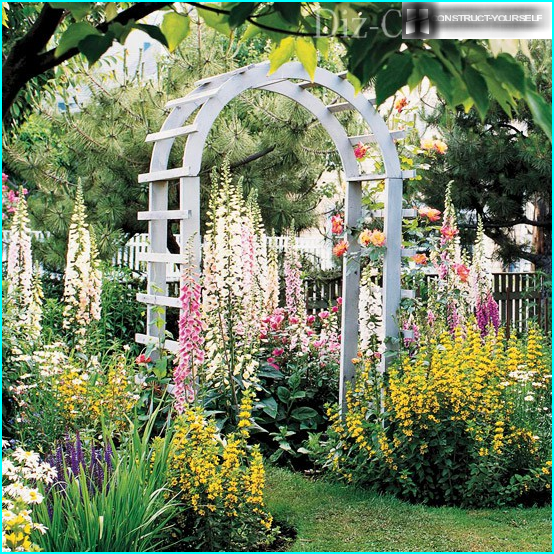 Technology and materials decoration of houses facadesthink over at the design stage. Exterior view of the building should fit into the landscape, be neat and beautiful. In addition to decorative functions, exterior decoration and serves a purely practical problems - warms, soundproof building, protecting load-bearing structures from moisture, wind, steam, temperature changes. Facade cladding should be hygienic, resistant to the ravages of fungi, mold, which often cause the appearance of cracks in the walls. How to choose the material for finishing the facade of a private house? What target?
Content
Stroyrynok offers many different types of materials. Choosing what to decorate the facade of the house, buyers often stop at these:
decorative plaster;
finishing clinker brick and tile;
granite;
siding;
sandwich panels;
stone - natural and artificial;
facade cassettes.
Each of these materials hasown merits and demerits. Prices vary considerably. In the design of the house need to be defined in advance with the budget for the purchase of finishing materials. Their advantages, disadvantages and specific properties discussed below.
A variety of materials for finishing the huge facades, you can always choose a suitable option for any type of home
Plastering of the front part of the house is considered to bemost "ancient" kind of finish. In recent decades, a unique plaster materials for decoration of various kinds of building materials.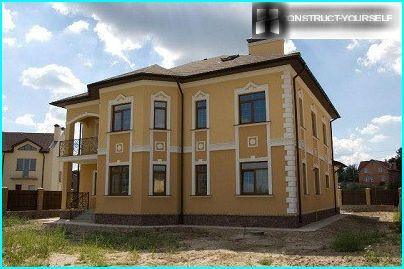 There are many kinds of smooth and texturedplaster facades. Technology applied to the walls, too, differ markedly. This nuance should consider and study carefully the instructions for the pleasant kinds of material
Due to the wide range and acceptable cost for stucco facades has not lost its popularity. Its advantages:
Aesthetics. A huge variety of colors, lots of textures. If desired, every owner can create a unique exterior of the house.
Water resistance. All kinds of facade renders reliably protect the building from moisture. Thermal insulation materials do not get wet, so less destroyed, and over the years do not lose their properties.
Resistance to frost. If the plastering of the building was not allowed gross technical error, the material does not burst in the cold, tolerates temperature changes.
Easy to apply. For plastering not need expensive special equipment, enough common tools that are in every home. With the right skills, the homeowner can cope on their own.
Next, we consider the subspecies plaster and examine how they differ from each other.
Mineral plaster: cheap and nice
This is the most common finishing material. His undeniable advantages - extensive color palette and low price. Mineral plaster different biological stability, not conducive to microbial growth. Decorating is not afraid of moisture, direct sunlight.
Scope of mineral plasteris not particularly limited. It does not burn, it is used for decoration of buildings with flammable insulation. The disadvantages include the low elasticity. When the building shrinks, finishing surface cracks.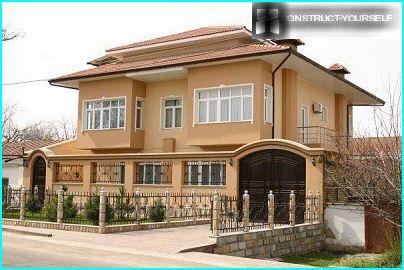 Mineral decorative plaster practicallyIt has no restrictions on compatibility with building and insulating materials. It is applied to concrete, plasterboard, board materials, plywood. Mineral plaster for decoration plinths
Acrylic finishing materials
In contrast to the mineral, acrylic plastermuch more flexible. It does not crack during shrinkage of the house. This flexible and durable material that preserves the pristine appearance for several years.
Acrylic stucco is resistant to frost andmoisture, but the surface, decorated with this material relatively quickly spoiled. Buyers plaster, acrylic-based is more expensive than the mineral. The material is flammable, it is not recommended for facades, insulated with mineral wool.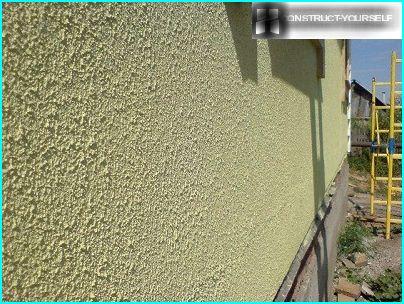 Before starting work with acrylic plaster shouldprepare wall. Surfaces should be smooth, with no visible flaws and cracks. Then the final coating will bond well with the wall and remain durable for years
Features silicate plasters
Silicate plaster - one the most durablematerials. Finishing is able to serve two or three decades, without losing the appearance and performance properties for a long time. It almost does not get dirty. If dust and dirt still adhere to the surface, easily washed off in the rain. This plaster is not burst shrinkage at home, do not let the moisture.
In silicate plasters technology to speedapplied to the surface, requiring the employee professionalism and usually involves additional costs to pay builders brigade services. Another item of expenditure - the purchase of a special primer. The color scheme is no different variety.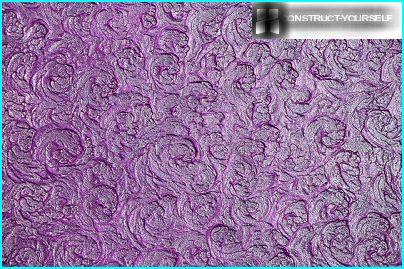 In the manufacture of silicate plasters appliedpotassium glass, a material that provides superior performance. This type of plaster is not used for interior decoration due to the presence in the composition of substances that affect human health. But it is suitable for facades perfectly
Silicone plasters: with the times
The silicone (siloxane) plaster - perfectmaterial for facades. He has no other disadvantages besides high cost. If the budget allows, it makes sense to dwell on this form of decoration. Silicone plaster has a high resistance to wear, can last for several decades and is suitable for facades with any insulating material.
The material is durable, does not pollute,self-cleaning under the influence of precipitation and wind. If the house is located next to the highway or in a densely populated area, the facade is better to decorate it with silicone plaster, because it remains clean at all times. An additional "bonus" for the owner of the building - easy application of the material on the surface. Read more about it - in the video:
Clinker is similar to a conventional building. There are more than a hundred kinds of finishing bricks with a different texture and rich colors. Clinker - this natural material made from natural clays with the addition of dyes. Due to the natural materials and features of manufacturing a brick shade can vary, so if you have to buy the material from the various parties, it is desirable to mix, to avoid explicit mismatch colors.
Three main types of material can be identified:
brick facade;
Sidewalk;
wall tiles.
The front surface can be selected to suit all tastes: glossy, matte, corrugated or glazed. Clinker brick is durable, does not absorb water (moisture absorption rate of 3%). Exterior finish is easy to clean when dirty. You can use any household chemicals, as material resistant to chemically aggressive media. Clinker brick and tiles tolerate high and low temperatures, are durable. The only drawback - the high cost and complex installation (require skilled construction workers).
On peculiarities of manufacturing material can be found in the video:
Porcelain tiles - one of the best decorativematerials for facades of private houses. On the surface you can not put figures, but this does not affect the aesthetic. The range is huge, there are hundreds of colors and a variety of textures. Especially effectively looks iridescent granite. Any material that simulates natural wood or stone. If desired, the owner can create an exclusive house, trimmed with granite.
The physical properties of the material:
The strength and durability. Like other building materials from clay, granite is extremely durable, as resistant to abrasion and mechanical damage.
Moisture resistance. Porcelain does not absorb water, thus has high resistance to frost. On its surface cracks are not formed.
Temperature resistance. Porcelain perfectly carries any temperature does not respond to changes. The material does not burn and does not change the technical and performance even in extreme heat.
Permanent color. The material does not change color. Given the high wear resistance, exterior decoration is practically eternal.
Specific installation. This property should be attributed to the shortcomings,which is the reverse side of the advantages - low hygroscopic properties. Porcelain tiles are mounted on a metal frame or a special glue. If put on the grout, it may fall off in the cold.
Manufacturers produce granite with different surfaces:
Matt. The material is not subjected to further processing, so the surface has a natural look, but she is different finishing top performance.
Polished. It is also called satin. Feature - surface wax with a noble shine. The effect is achieved by the addition of mineral salts. The material more opaque, and the properties are virtually identical.
Glazed. Beautiful glazed ceramic tile surface recalls, but it is much stronger than granite.
Polished. The surface is polished with special abrasives. The material is different saturated sparkling color, suitable for interior and exterior use.
Semi-polished. The front side of the original material looks impressive thanks to the brilliant and combinations of matt areas.
Structured. This type of finish of the facade of a private house is rich in textures. The material can be patterned, textured, rough, simulating the texture of wood or stone.
Mosaic. Luxury mosaic panels are fully capableto transform the building. Stoneware mosaic difficult to style, but the result is worth the effort. The owner of the house can be purchased as a mosaic of series production, and order an exclusive option.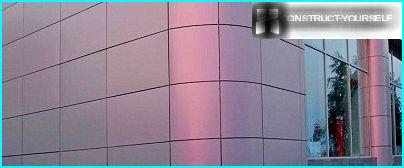 Porcelain tiles for cladding of new and restoration of old buildings. Renovated old buildings house will look chic for decades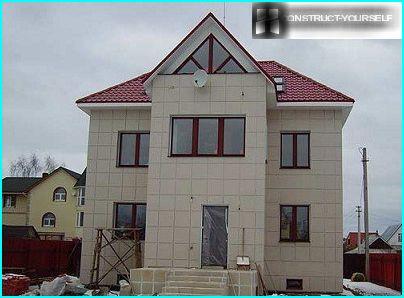 To choose granite facade tiles with a thickness of 12 mm, ideally - 14-16 mm. Optimal sizes, user-friendly operation: 300h600, 600x600 mm and 600h900
Siding is a decorative panel. This is one of the most beautiful views facing. The material is easily installed, protects the supporting structures from external negative influences. There are these types of siding:
Vinyl. It is made of PVC panel, the appearance of which canmimic the natural wood, stone or brick. There are many types of vinyl siding, so the choice of decoration is practically unlimited. PVC panels are lightweight, resistant to temperature, mechanical stress and cheaper. The only caveat: the installation take into account the coefficient of linear expansion to finish did not lose appearance when temperature drops.
Wood. Finishing panels are made of driedand / or treated wood preservatives. Material well-kept warm, it looks beautiful, environmentally safe, but compared with other types of siding roads, short-lived and requires special care.
Metal. It is made of steel or aluminum. With the obvious advantages of metal (strength, resistance to temperature, hygiene, etc.), there are obvious shortcomings. In case of damage of the top layer of metal panels begin corrosion processes.
Cement. This siding heavy, which leads to weight gainthe whole structure. There is a need to strengthen the foundation. But it is perfectly replaces the finishing stone, as reliable and not affected by external factors.
Ground. As the ground used brick siding or PVC panels. This finishing material is thick, designed for high performance load.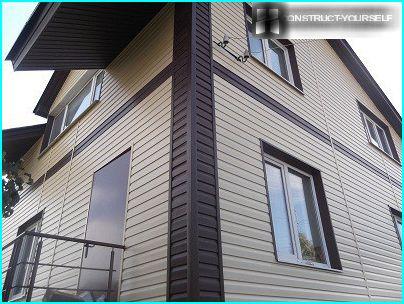 When choosing siding, pay attention to color uniformity, thickness panel Gvozdeva hole size (must be the same). Ask the manufacturer's warranty obligations
The word "sandwich" panels in the very titlecorrectly describes the structure of the material. It consists of two layers of dense, between which the heater. It is successfully used in the decoration of new buildings and renovation of old ones. The material is very beautiful, diverse, light, moisture-proof, fireproof, durable.
If one of the panels is damaged, it can bereplaced without dismantling the entire facade cladding. Sandwich panels can not be considered the cheapest option of finishing, but with proper combination of materials can reduce the overall cost of the construction of homes.
Detailed information on the types, advantages, disadvantages of sandwich panels is shown in the video:
Choosing for facade cladding stone home ownerknowingly consents to the high costs. However, this is a profitable investment, because in a few decades it will be possible to forget about repairing or replacing trim. It will remain solid, reliable, beautiful and resistant to any influences.
Artificial stone costs less and givesmore room for imagination designer than natural, and their properties vary little. It is the perfect material. Facade panels can be finished with any stone: granite, marble, basalt, quartzite, limestone, sandstone, slate or shell rock.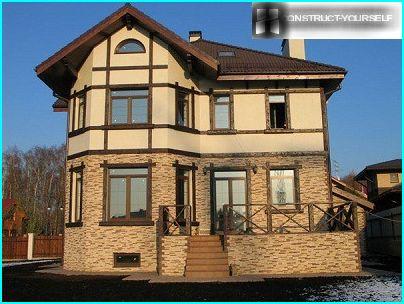 Facing natural stone - very expensive. The stone can be combined with other more "democratic" material and thus to obtain a luxurious exterior of the house
Metallokassety widely used for mountingventilated facades. The cassettes are mounted on special rivets or screws hidden or open way. The choice of colors, textures and sizes huge, which significantly expands the design possibilities for the design of the house.
The material is reliable, durable, resistant to alldestructive factors, environmental and fire safe. It has virtually no defects except high cost. This is a great option for the restoration of the facades of old buildings and decoration of new buildings.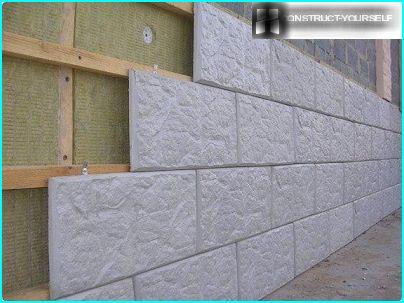 For mounting of a ventilated facade requires a special substructure. Sometimes used a system in which cassettes are fixed on special "sled"
Watch the video with the advice of the architect:
In most cases, homeowners choosethe cheapest finishing materials, because budgets are not dimensionless. But saying about miser, who pays twice, do not forget. Choosing your future façade, pay attention to whether the material is combined with insulation material and load-bearing walls. Consider durability, thermal insulation, corrosion resistance.
If desired, you can always find an acceptable version of the beautiful, practical and cost-plating. If in doubt, it is best to consult with a specialist.
On this Site FAQ Remont.ru.