The modern market presents a wide range of cable products from various manufacturers and brands, each of which serves to perform certain tasks (DC power input or operational part of the electrical connection of your TV or Internet, etc.).
In this article we will look at the most popular brands of cables for installation in home or garage.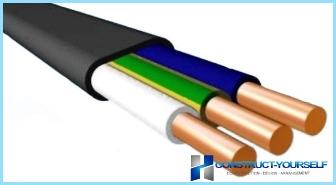 In most cases, for installation use the cable VVG (VVGng) 3*2.5 mm (marking«ng» the title informs you that the product cannot spread combustion).
This monoalkyaryl with vinyl insulation and a cross section of 2.5 мм2который withstand current up to 21A (for 4.6 and 7.9 kW single-phase and 3-phase power supply).
This type of cable is ideal for powering household appliances, power outlets, small heaters, coffee makers, washing machines etc.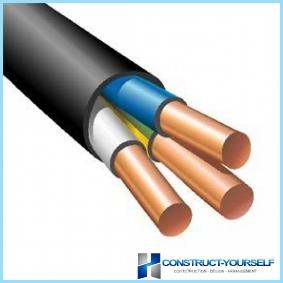 If You need to power a modern electric cooker or oven (up to 7кВт), then this cable will be insufficient. For such purposes, single-phase «washing» you must use cable with a minimum cross section of 4mm2(for example, PVA or 3×4 3×4 VVG).

The main difference between these brands of cable yavlyaeshsya power supply cores.
To make it more clear, cable VVG is made of one solid core section 4мм2и it is intended for fixed installation and PVA is a flexible magazinemichael, which serves as a temporary mounting.
In most cases, to power the lighting network of the house or garage is enough to lay a cable VVG 3×1.5. Because of the lighting network consumes a small current, this section will be enough.
In combination with it to provide reliable protection of the lighting network, you must also install an additional machine with a nominal value of 10A.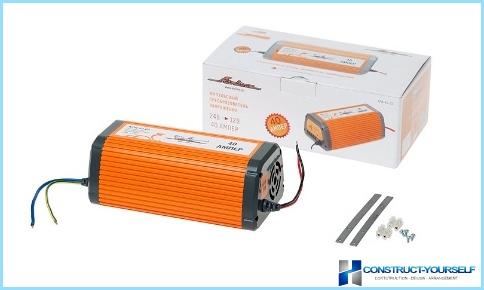 However, if You are transforming a transformer which converts AC 220V to DC with nominal voltage of 12V are often used in bathrooms for safety, then you need a bigger section (e.g., VVG 3×2.5).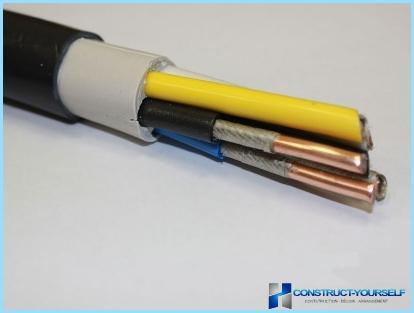 Because garages are often used 3-phase supply system, the conventional cable VVG 3×2,5 apply no longer appropriate.
For these purposes, the best option – VVG 5×2,5. This is a 3 phase wire, zero and grounding conductors.
However, if Your garage is equipped with powerful equipment, such as pumps, various machines, welding transformers of large capacity, etc., then you just need to increase the cable size 6-10mm2.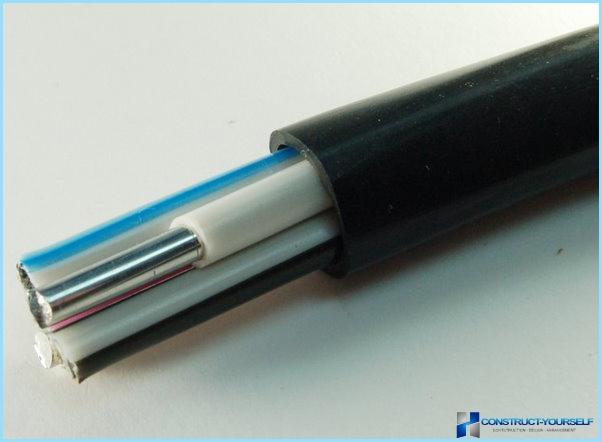 For example, let's decode the name of the most common cable ВВГ3х2,5.
In – vinyl;
In – vinyl;
Mr. flexible;
3 – number of strands;
2,5 – conductor cross-section.
That is a vinyl 3-core copper cable with a cross section of each core 2. 5mm2. In case if the name of the cable will stand the letter a, for example,AVVG 3×2,5 – it would mean that it is aluminum cable.

This question of course no single answer, because there is no single correct solution.
Some experts use the flexible cable PVA, VVG others, but there are still craftsmen that use aluminum cable AVVG in mind its low price. But these cables and wires has the following disadvantages:
She had a low conductivity (high resistance);
Short term service;
Brittle (when 5-6 flexion it breaks);
For laying around the apartment when you use a copper cable of 2.5 mm2 is sufficient, if mounting AVVG, its section must be not less than 4 mm2.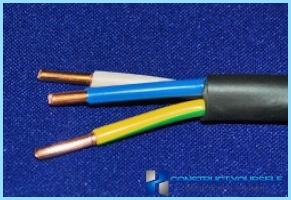 If You need to run a cable from the switchboard in the apartment, the best option VVG 3×6.
Also do not forget that when laying such a cable must be mounted with the appropriate breaker to protect against short circuit.
If the input is from cable cross-section 6 mm2, the machine should be with the current cut-off 80A.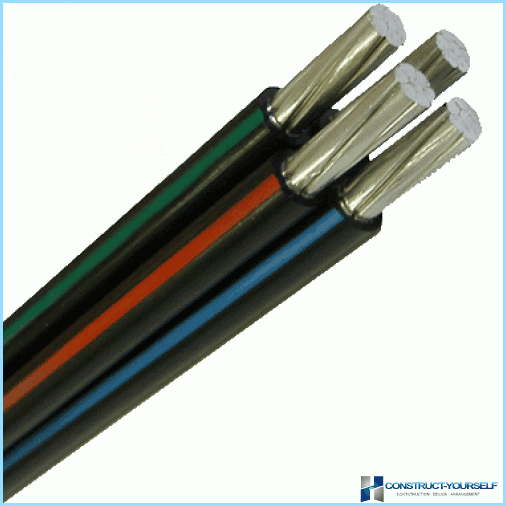 If You have a private house, to buy need to use special wire 4×16 SIP(self-supporting aluminum wire), which rekomenduetsya strip at the pillars and walls of the building.
The correct cable will allow You to protect your equipment, electrical household appliance and will provide trouble-free operation for many years.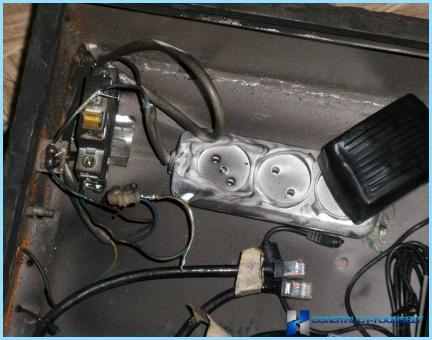 The choice of cable must be carried out in accordance with those terms and conditions in a particular situation. The ideal option is to entrust it to professionals, but if You want to save – better before commencing work, read a couple dozen articles about, «how to choose the right cable for garage or home».
As in the case of poor strip or violations of the requirements of pteep, PTB or PUE You risk yourself, your friends and neighbors. Ведь70 percent of all fires is a short circuit in the wiring.
Content related