Offers to sell paving slabs are filled with advertisements and specialized print media, is hung on poles and trees along the roads leading from the cities to the countryside. It is used for paving courtyards, car parks, footpaths (thus removing the asphalt is often of decent quality). What caused such popularity of this material? Production in relatively small volumes requires the purchase of expensive equipment. The simplicity of the process and the lack of need to invest in equipment significant funds and attract private entrepreneurs and small companies. However, very serious competition in this segment is forcing manufacturers to either keep prices level, while trying to reduce their expenses to save income, or invest in new equipment, improve technology, develop new forms, and in this way to retain customers. For a number of reasons the second way is usually chosen by major manufacturers and only a small part of private entrepreneurs and small companies.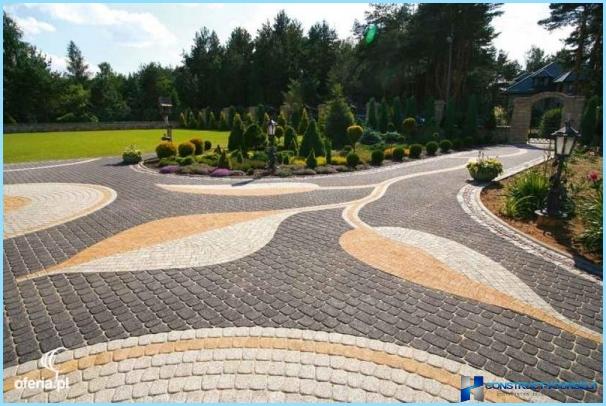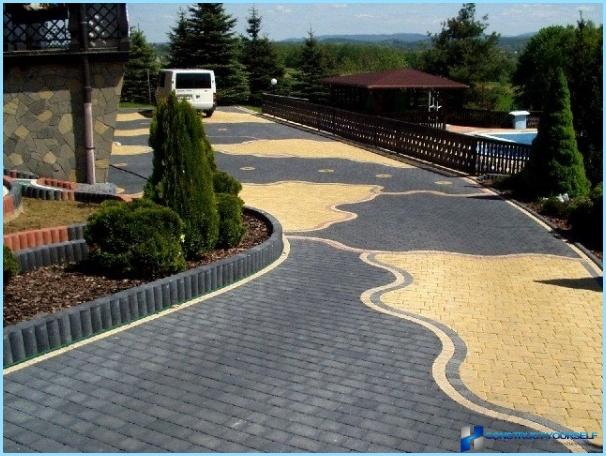 Paving slabs has many advantages:
Good performance.
Ease of installation and subsequent care of her. Damaged tiles can be easily replaced when necessary.
Attractive appearance.
A variety of sizes, surface patterns, textures and colors.
There are two main methods of production: the vibratory casting and vibropressovoe. Production technology by way of hyperpressure can be seen as a further development of the method of production vibropressovoe.
If you use the techniques of vibrolit'ya concrete mix are filled are installed on the vibrating table of a special form. Vibration table helps to seal mixture which is evenly distributed in form. After curing the tiles are removed form. To accelerate the turnover forms are solutions. To reduce the time of hardening the mixture by using thermal cameras, but it will require from the manufacturer additional costs.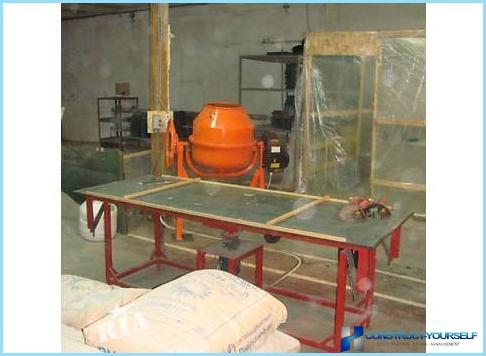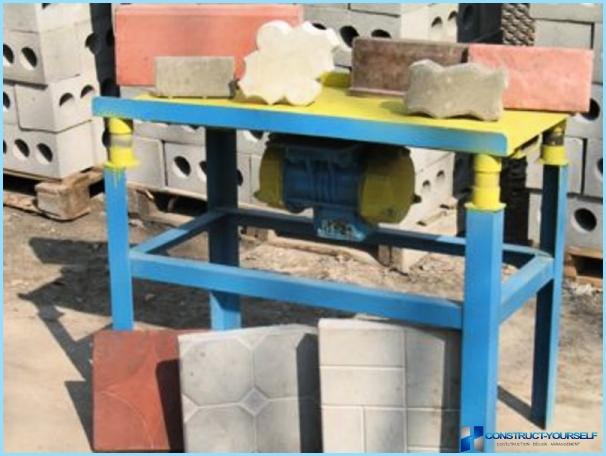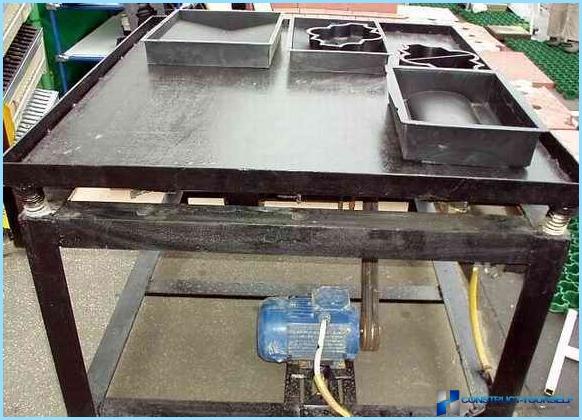 Vibrocompression technology provides for the preparation of the so-called semi-dry mix with a small amount of water. The mixture fills the form of the machine. After the mixture is compacted under pressure and vibration, the molds are transferred into a heat chamber in order that she gained strength at elevated temperatures in a humid environment. The whole process is automated and features high performance.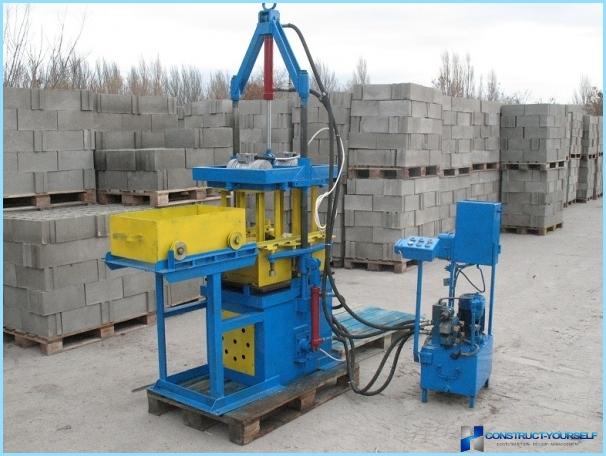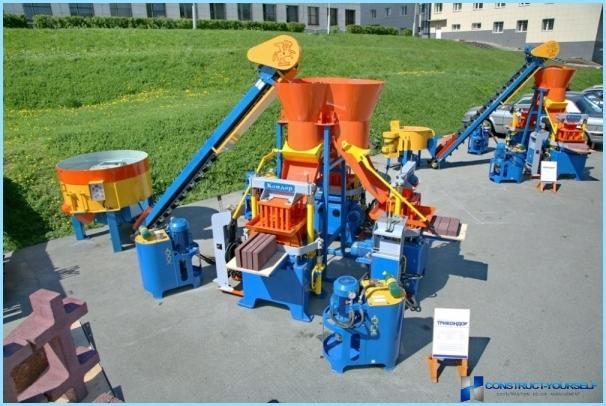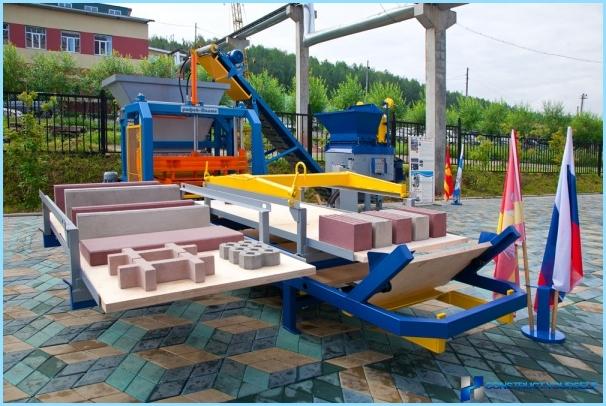 The process of hyperpressure different composition of the mixture, which adds mineral components. The moisture content of the mixture should not exceed 10% and the pressure is at least 20 MPa.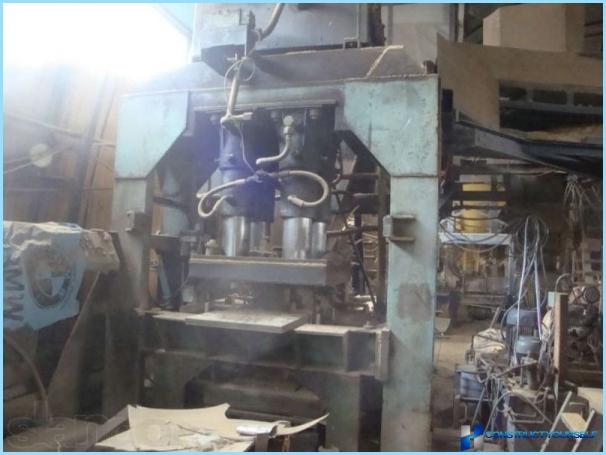 Vibrocasting tiles because of their appearance with a glossy layer and rich colors looks, from the buyer's perspective, more attractive. However, making the choice but appeal you should take into account operational characteristics of the material. And they are much better at paving made by means of vibrocompression.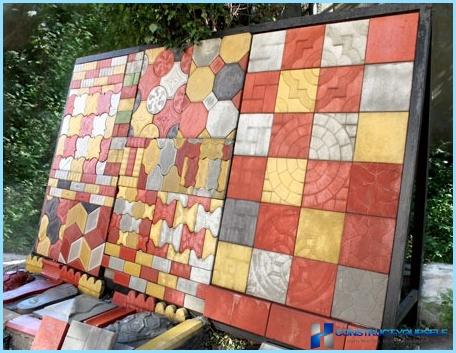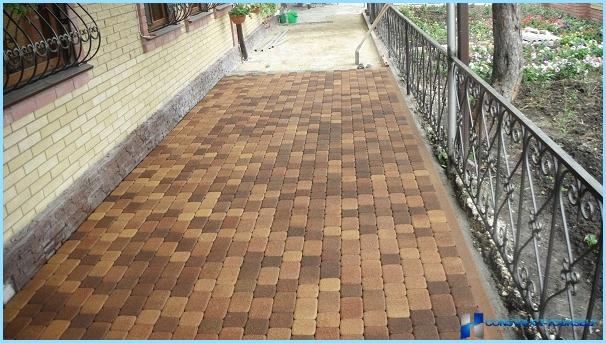 Manufacturers produce paving tiles of different sizes:
50×50 cm Convenient for paving on a country site it is possible to make a blind area around the house. These dimensions allow limited when laying track only one row – with a width of person to go on the track quite comfortably. The disadvantages of paving tiles 50×50 should be attributed significant weight, which creates problems during transportation and the need to do it under a qualitative basis – without it she will not stand high loads and bursts.


40×40 cm. One of the most popular sizes currently. What the producers choose for the manufacture of paving slabs «Flooring», «Slice of wood», «Boards» (imitation of wood), «Antique» and other popular types. Two series of 40×40 tiles with borders will create the perfect width in the garden path.


30×30 cm Has an optimal ratio of weight and size. This explains the interest of both buyers and manufacturers. At a small thickness and relatively low weight, it is able to withstand the serious load even be used for paving Parking lots when laying on the dry mixture.






10×10 cm Is known paving paving. Manufacturers produce pavers with a thickness of 3-10 cm.

It is important!
Technology of vibrolit'ya allows to produce pavers with thickness not more than 6 cm greater thickness may be required for the paving of places with traffic. In this case, you will have to buy vibropressed tile. With such a thickness, even a heavy vehicle break down can not. In addition to the ability to withstand heavy loads, vibropressed tile is resistant to aggressive chemical reagents, that our reality is a big advantage.
The types of paving slabs depend on the components included in the concrete mix. Usually manufacturers use the sand concrete. For the manufacture of paving blocks added to the mixture of granite dust, slate or limestone. Less common basalt chippings.
The growing popularity of paving setts filled with granite chips. Relatively light, sidewalk paving is frost resistance, resistance to weathering and aggressive substances, durability and reusability. It is an environmentally friendly material. Manufacturers produce sawn (all faces equal) sawn-chipped (with a smooth upper and lower faces), and chipped paving stones. The top face is sawn and chopped-sawn paving paving stones can be heat treated. Such paving paving will not be slippery.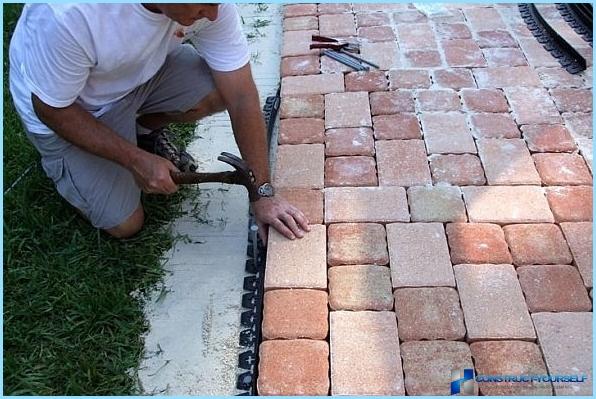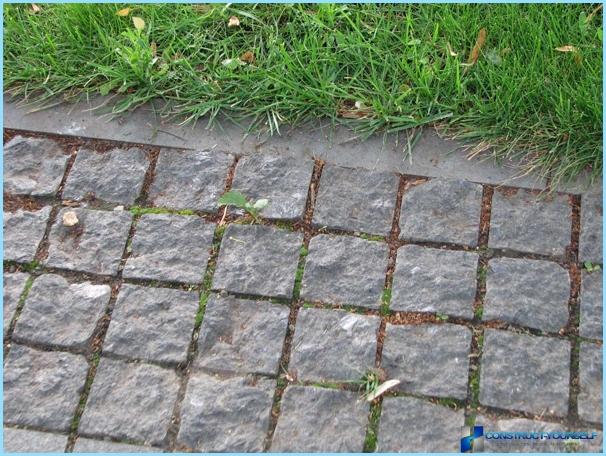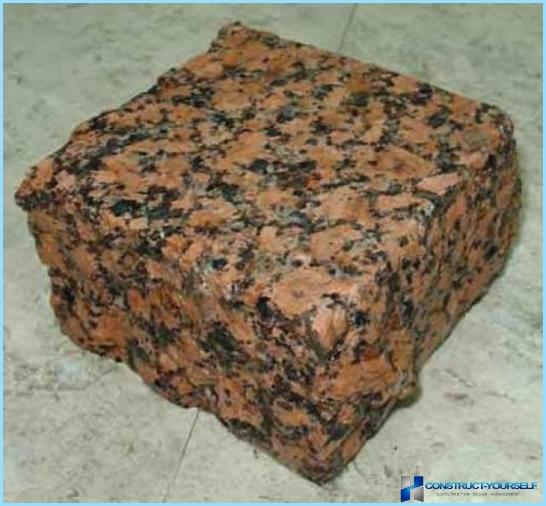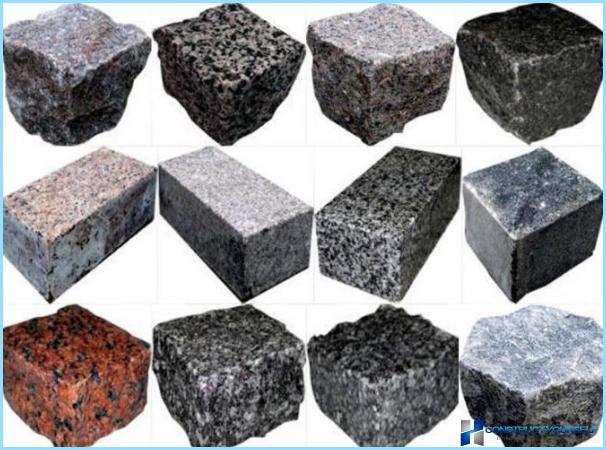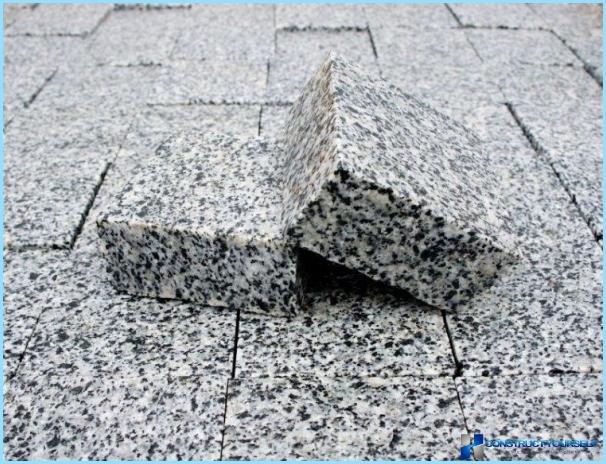 Interesting.
Abroad, there are successful experiences of mechanized laying paving stones. Bruschataya (similar to a paver) in motion lays the pavement for the width of the carriageway in advance of the applied markings. It served two people. The performance of the stacker can not go to any comparison with the performance of the brigade with the most highly qualified professionals.
A new kind of tile, the manufacture of which the filler is rubber crumb. For color «answers» EPDM filler, binder a polyurethane adhesive composition. Production technology came to us from Germany. With exceptional performance, is simple in styling and softness of the surface. Drop on it will not lead to such sad consequences, as in conventional paving. This allows the use of paving slabs with rubber filler for paving of playgrounds and sports grounds.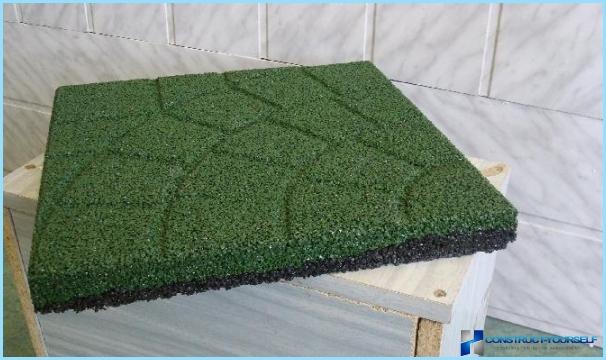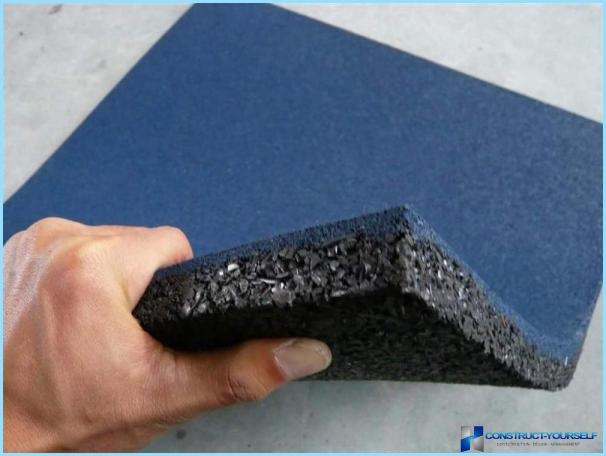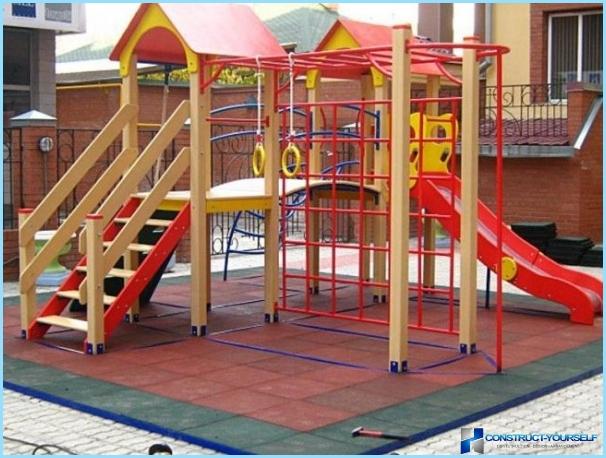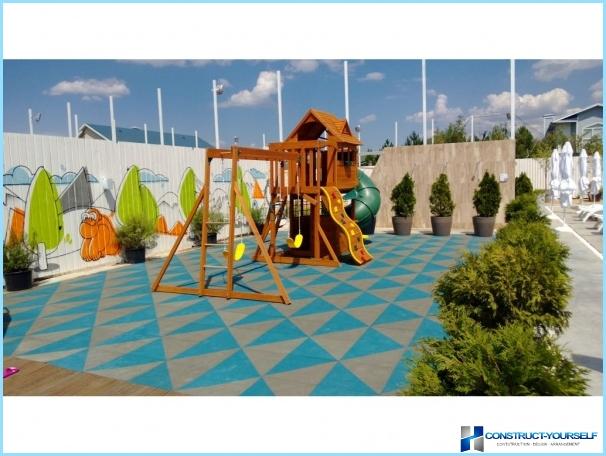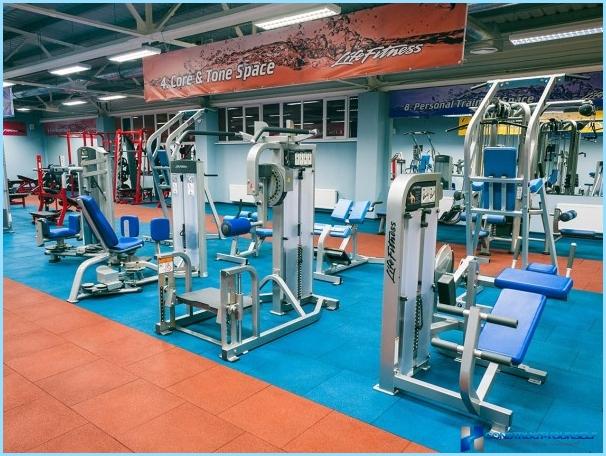 New in the market of construction materials. The three main components of the mixture: polymer LDPE, sand and pigment. Linking occurs after thorough mixing, under high pressure. The cement in the mixture is not included. Lightweight and durable. Simple in styling. The temperature range at which permitted its use, will easily survive an Ice age or Global warming from -70°C to + 90°C. Not suitable for paving pads for vehicles.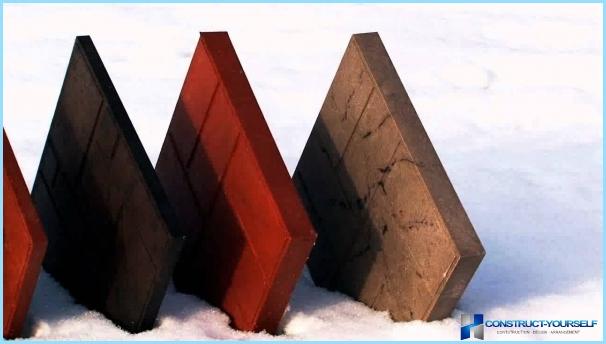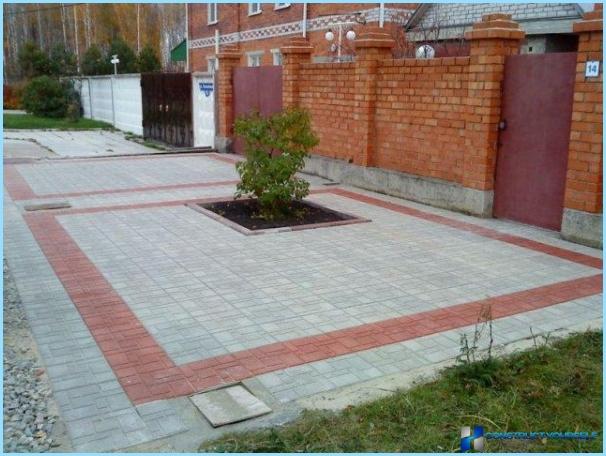 To improve the tensile strength and Flexural strength used reinforcement flat wire wire mesh. These tiles are produced only in the method of vibrolit'ya. To improve the operational characteristics of the reinforcing wire mesh is replaced by a mesh of fibrin.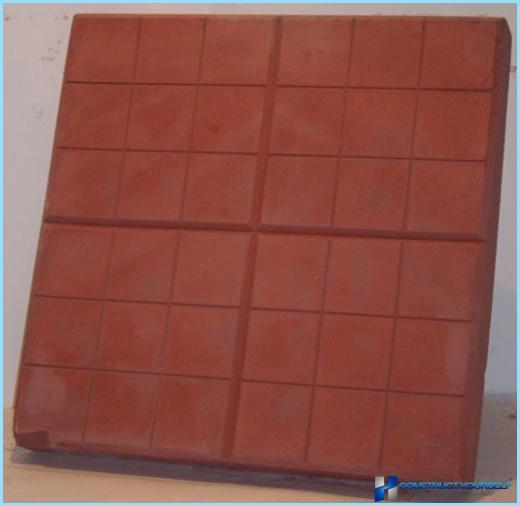 Manufacturers have found a technology that allows to use the known method of printing to be applied on the surface of any three-dimensional drawings. Before that we were familiar with this method thanks to the desktop, now will have the pleasure to admire the beautiful pictures in the garden on the paths beneath our feet. The technology requires the use of special molds and coatings that can protect the picture from fading, atmospheric precipitation, mechanical impact and high anti-slip properties. Here, truly, any whim for our money!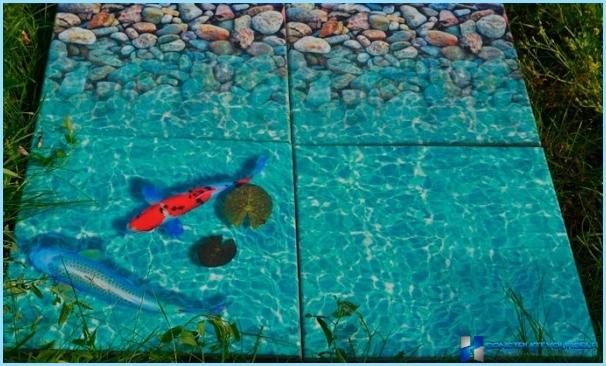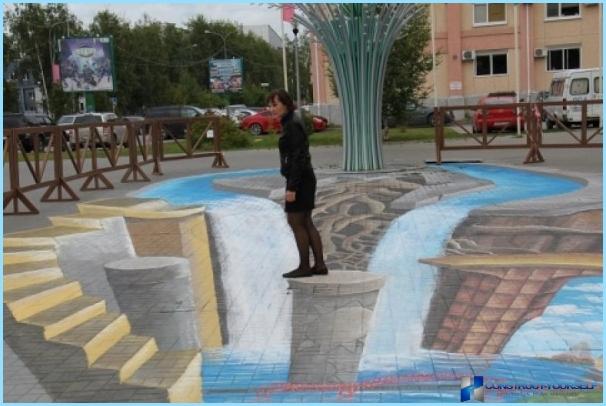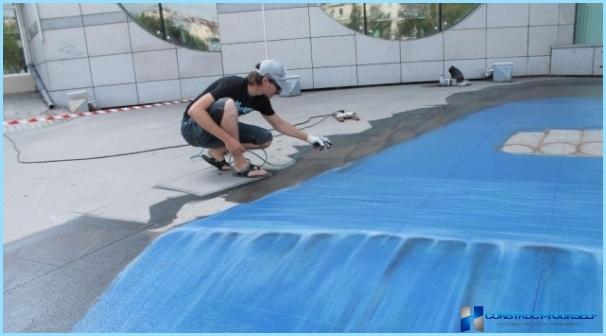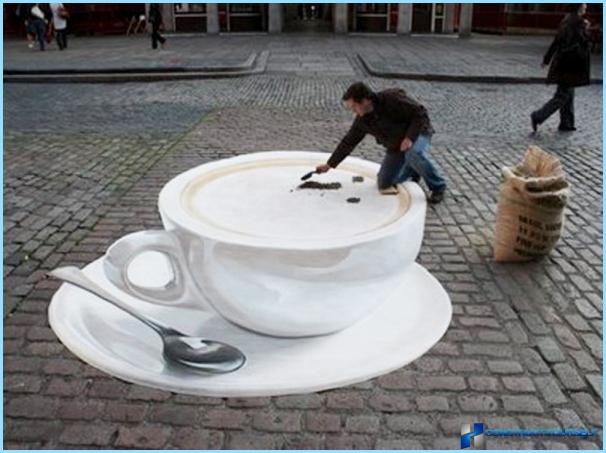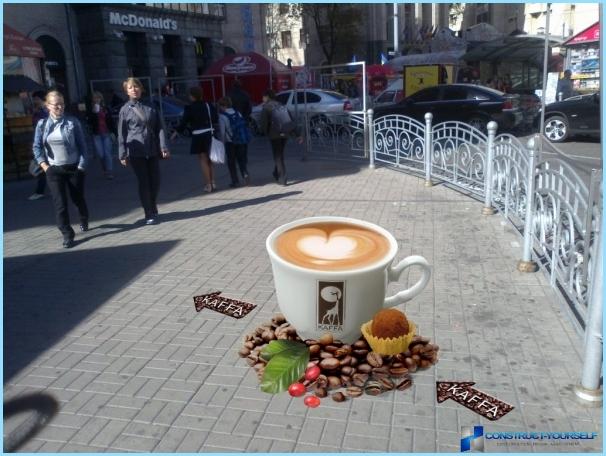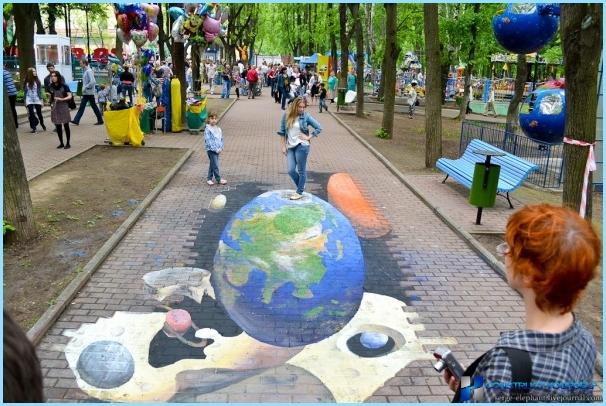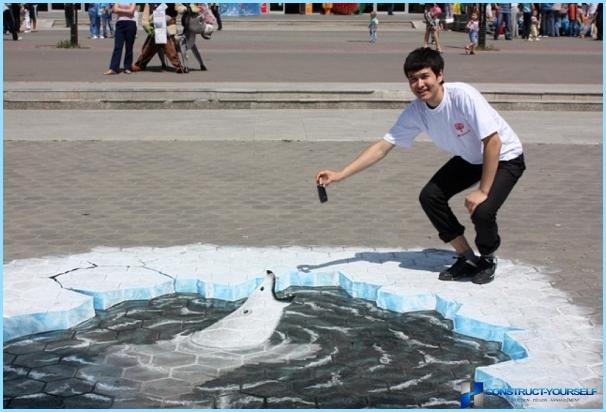 As a conclusion. You first need to determine what tasks you need paving slabs and under what conditions it will be used. Then you can make a choice in favor of vibropressed or fibrolite tiles. And problems with the choice of pattern and color will not arise. If colored three-dimensional fish began underfoot «swim», then to choose the that suits you in every sense of the version will be without any problems.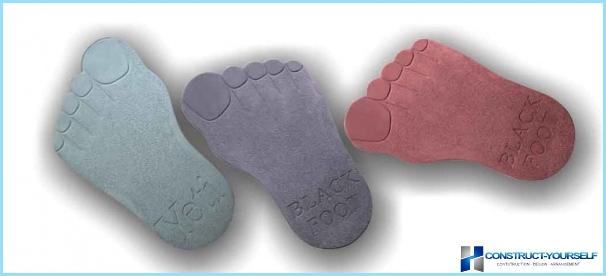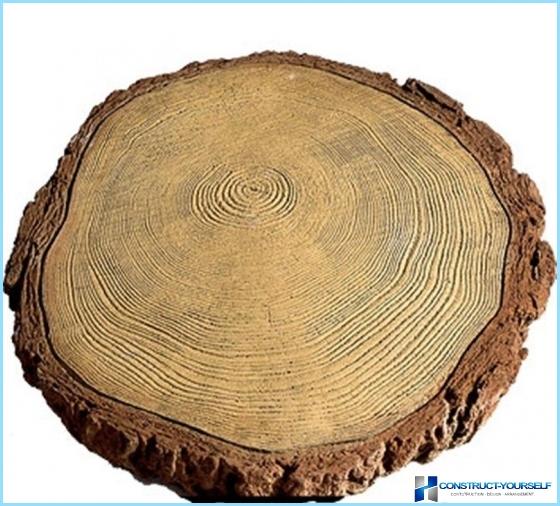 Content related