The German company Knauf many years is onea world leader in the production of plaster mixtures. Its most famous product on the Russian market are plaster gypsum-based. The company produces several types of material. Different varieties of plaster different density, thickness of coating layer, sensitive to humidity and even a number of parameters that must be considered when carrying out finishing works.
Firstly it is important to distinguish the material bythe method of application. There plasters designed for hand and machine use. The latter differ higher speed and lower deposition rate. The thickness of the layer on the working surface typically does not exceed 10-20 mm.
Machine plasters can be applied manually, although this may not be entirely comfortable. This plaster is less dense and often just sag and spread by trowel.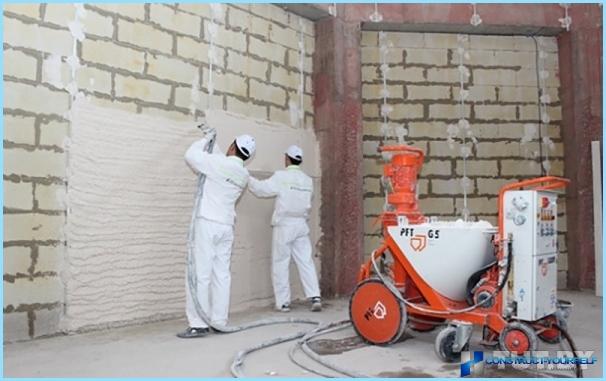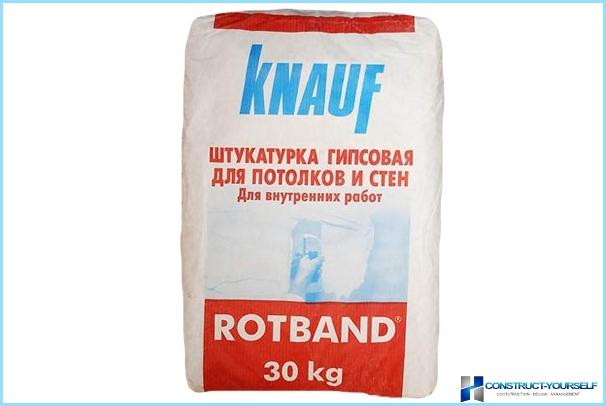 But you can not manually applying plasterapplied by a special machine. This dense mixture designed for large layer thickness up to 50 mm. It clogs subtle channels sprayer and other mechanisms plastering machine. This can result in damage to expensive equipment.
The production range of finishing materialsKnauf has a dedicated plaster for machine application, MP75. It is resistant to moisture and does not crack even if thick. MP 75 provides a smooth surface after plastering. This eliminates the need for additional spackling. MP75 can be applied to almost any surface including drywall, wood, and even a wall covered with old plaster.
Other varieties Knauf plasters are designed solely for manual application.
The most popular of them - KNAUF Rotband. This plaster offers versatility and the ability to use almost all types of walls - brick, stone, concrete and polystyrene. It is suitable for use on walls and ceilings can be used in rooms with high humidity, such as bathrooms and kitchens. Rotband can be used for interior decoration only.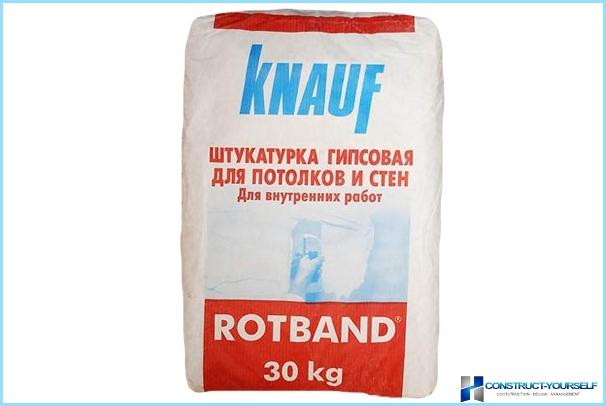 The basis for the plaster is gypsum (oralabaster) used in construction for thousands of years. Suffice it to say that the stone blocks of the Egyptian pyramids were fastened just plaster solution.
The advantages Rotband include:
absence of cracks on the plaster surface even with a substantial layer;
vapor permeability. Rotband not retains moisture and does not create pockets of moisture;
environmental cleanliness. In the production of toxic materials are not used. In gypsum same acidity as that of human skin, so the plaster does not cause an allergic reaction;
the ability to use a variety of sound - and thermal insulation materials;
fire safety.
In fact Rotband both plaster andputty. When properly used on the working surface is completely flat and smooth layer which does not require further spackling and other processing.
Producer allows different color variationsthe dry mixture and the applied layer. Rotband can be white, gray or even have a pink tint. The color is determined by the mineral composition of the plaster and has no effect on its properties and quality.
Basic properties:
the thickness of the coating layer - of 5-30 mm;
consumption mix - 8.5 kg per m2;
time is completely dry - 6-7 days.
Important
! When the finishing it is necessary to take into account the shrinkage of the plaster after application and drying.
This is an unpleasant feature of all materials on a plaster base. The plaster should be applied with a small margin over the layer thickness to compensate for subsequent shrinkage.
For convenience Rotband packaged in packs of 5, 10 and 30 kg.
Another popular plaster for interiorfinishing of Knauf is Goldband. It is not as universal as Rotband, and is primarily intended for application to a hard surface such as concrete or brick base. Goldband can be used for treating the walls only. In this mixture, no special adhesives components that enhance grip. Application Goldband ceiling could lead to shattering the plaster after drying. The best option is to use its plastering rough uneven walls. This enhances the quality of grip and allows you to align the surface before finishing. Goldband eliminates quite significant irregularities of the walls, up to 50 mm. Applying a thick layer is not recommended, as this may lead to a contraction of the plaster down, the appearance of ugly divorces and horizontal cracking.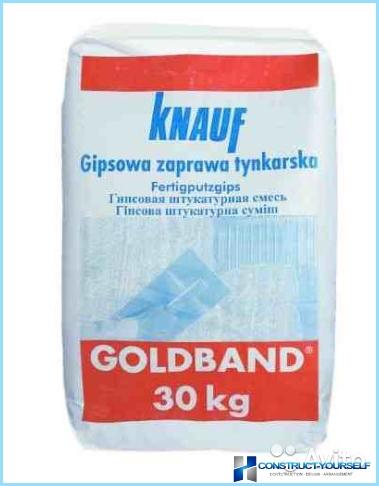 In general Goldband is a simplified and cheaper option Rotband with fewer additives or additional components.
Basic properties Goldband plaster:
naneseniya- thickness 10-50 mm;
consumption mix - 8.5 kg per m2;
time is completely dry - 6-7 days.
Goldband can be white, gray or pink. On the property is not affected.
Knauf company also publishes Homeplaster HP Start. It is intended for an initial planarizing manually before further processing and can eliminate the defects of the walls and ceilings, with an amplitude of 15 mm. Available version of the mixture intended for machine application. It is called the MR 75.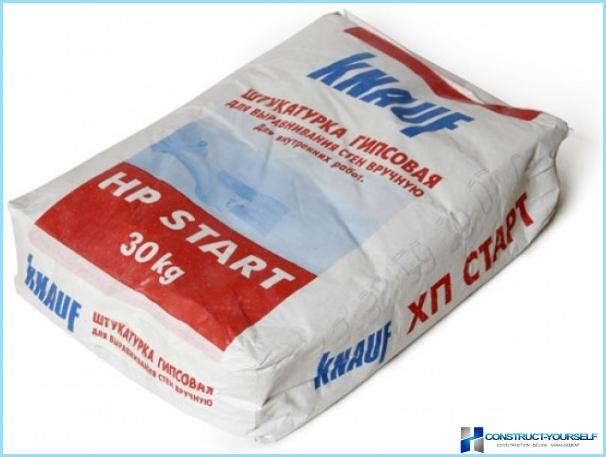 The main properties of the starting plaster HP start:
the thickness of the coating layer - 10-30 mm;
mixture flow rate - 10 kg per m2;
Drying time - about 7 days.
The company also produces a primer for gypsum-based plaster. They are combined with all plasters machine and hand application.
Council
! The mixture should not be applied in several layers, one upon the other. Adhesion between the layers is rather weak, which may lead to partial shattering plaster after drying.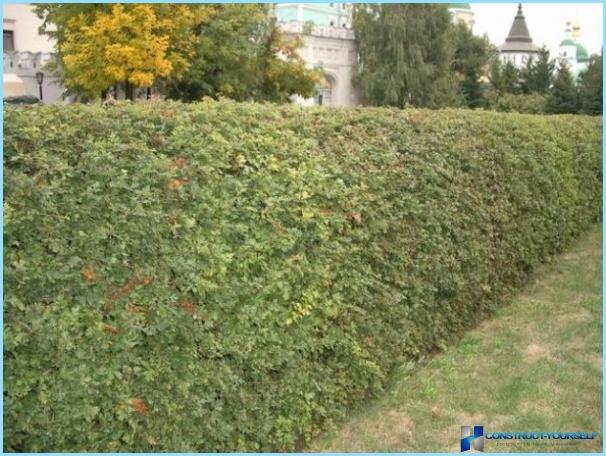 Betonokontakt Knauf is intended for pre-treatment of solid walls and ceilings prior to plastering.
Important
! It should not be used on porous surfaces, absorbs moisture. This can lead to drying of the layer and deterioration of its coupling properties.
The best option of using Knauf Betonokontakt - drawing on the load-bearing walls and ceilings.
Its advantages are:
the formation of a rough surface having good traction;
vapor permeability and environmental friendliness;
presence in the color pigment, allowing to visually monitor the uniformity of application.
Mixture flow averages 350 grams per m2.
For surfaces, absorbs moisture,It is another primer - Knauf Grundirmittel, similar in characteristics to the Knauf Betonokontakt. It can be applied to walls and ceilings made of ceramic and silicate bricks, gas - and foam concrete, plasterboard. You can use well on wooden surfaces. Knauf Consumption Grundirmittel - 100 grams per m2.
Available as special composites for ground under the decorative plaster - Knauf Izogrund and Kvartsgrund.