The market of finishing materials is not in place and acquires new options covering the walls of the premises. Increasingly popular recent years acquires decorative plaster, which gives the interior originality and sophistication. This type of finishing material will emphasize the taste of the owner and will not remain unnoticed by the guests.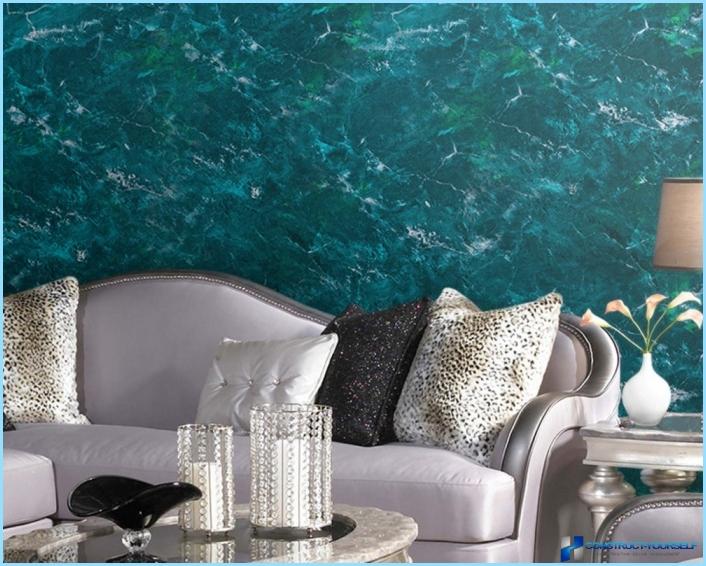 Plaster company TM Decorazza developed jointly with the Italian and Dutch experts. Equipment at the plant for the manufacture of materials used by modern and high-tech. The continuous quality control of raw materials and finished products, which eliminates the ingress of defective material for sale. Plaster decorata Russian production is not inferior in quality to foreign analogues, but is 3-5 times cheaper.
The company employs skilled technicians trained on production technologies from foreign masters. Decorators are constantly creating new products, seeking new solutions and styles that comply with modern fashion trends.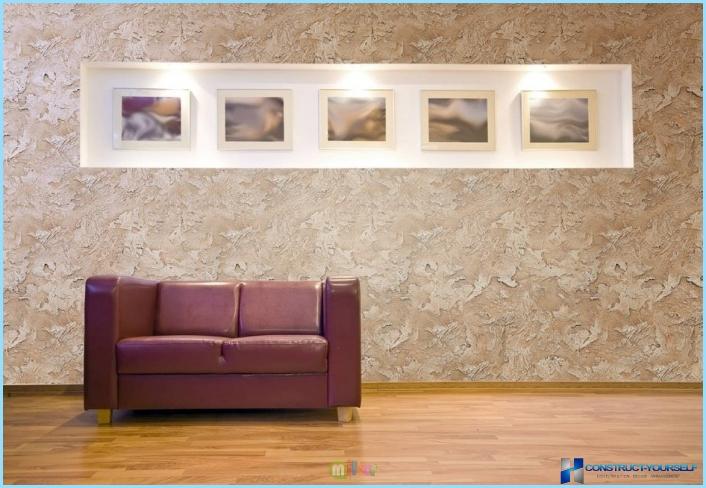 Plaster decorazza has many advantages over other similar finishing covering:
Adaptability — products is convenient and easy to use, no need to have special training to treat the surface.
Long service life.
Various colors and texture.
High quality — used for the production of foreign bases. Given even the warranty period for the plaster.
A small price compared to foreign products, since the production is optimized in Russia.
Environmentally friendly material.
Resistance to aggressive environment.
Decorative plaster is still considered a novelty in the line of finishing materials. Plaster decorata has a different consistency, color and effects. For example, Venetian plaster is designed to create a classic style of interior decoration. It is a translucent coating on the basis of marble particles, which when applied in several layers to create a surface reminiscent of natural marble. This idea originated in Ancient Rome, where the decorative surface of the wall used marble powder that remains after processing of marble.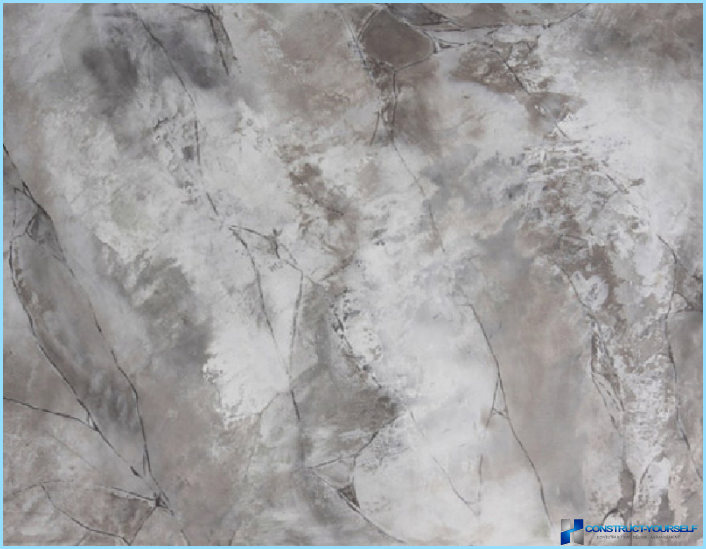 Over time the technology of production of plaster improved, and if four centuries ago, it consisted of marble flour, water and vegetable dyes, but now it is produced based on acrylic material. Thus, decoretta has longer service life and resistant to cracking. In its composition there is nothing that could harm the human body. After the plaster dries, and it will be treated with wax, it becomes water-repellent and prevents mildew or mold. It also has no odor and it is safe to apply in rooms where the children will live, or people with allergies.
Venetian plaster Stucco Veneziano recreates the beauty and elegance of natural materials such as marble, onyx or malachite. It gives the surface effect of gloss natural stone. Also in the lineup are Stucco Veneziano decorative materials that mimic the surface of various tissues jatuh.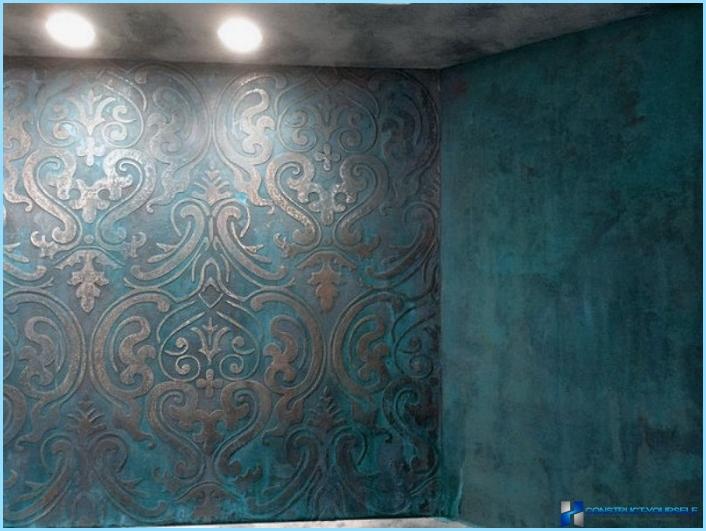 Venetian plaster is quite economical material: 1 kg of the mixture is enough to treat the surface of 7-10 m?. The material is Packed in plastic buckets weighing 4 kg. and 15 to make the desired shade, you can choose any color.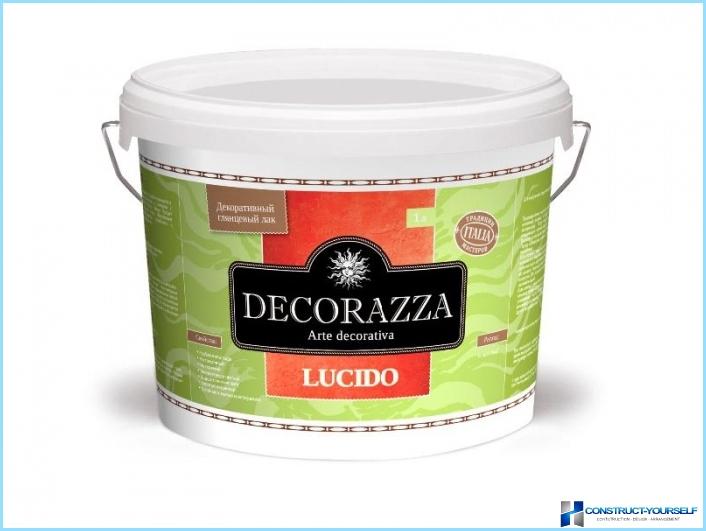 Apply Venetian decorata on well prepared surface with no cracks and errors, as the sheer part all the flaws will be visible. For greater similarity with natural stone tinted plaster is 2-3 shades within the same color. To make the surface depth is applied to 10 layers of material, and as a finishing coat use wax. After drying, the surface becomes resistant to washing.
Textured plaster is characterized by the fact that it creates not a smooth surface, and volumetric — textured. This decision adds originality to the interior, helping to recreate any natural or man-made material. For example, the coating Romano mimics the natural travertine stone, add a certain color will allow you to create a variety of options for bright and exclusive solutions.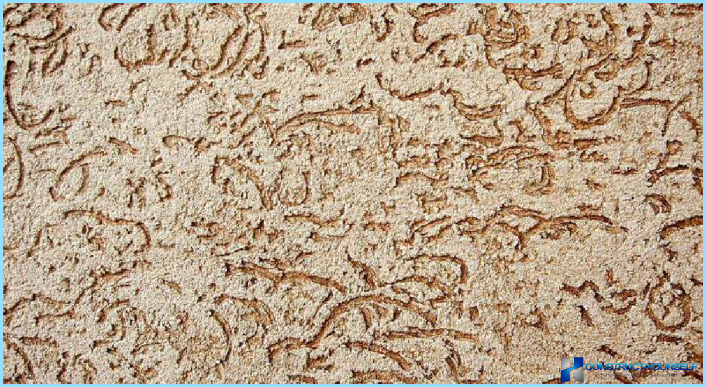 Decorative plaster Corteccia — elastic material, which recreates the wood with motions of insects.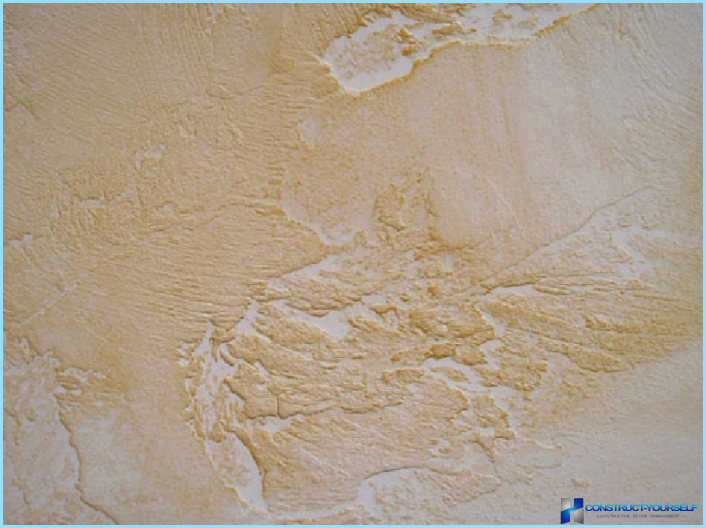 The coating Barilievo the designer can show the breadth of imagination and create a truly artistic masterpiece of applying the material in several layers. Thus, on the surface, it is possible to simulate stone, Moroccan motifs or the style of Provence.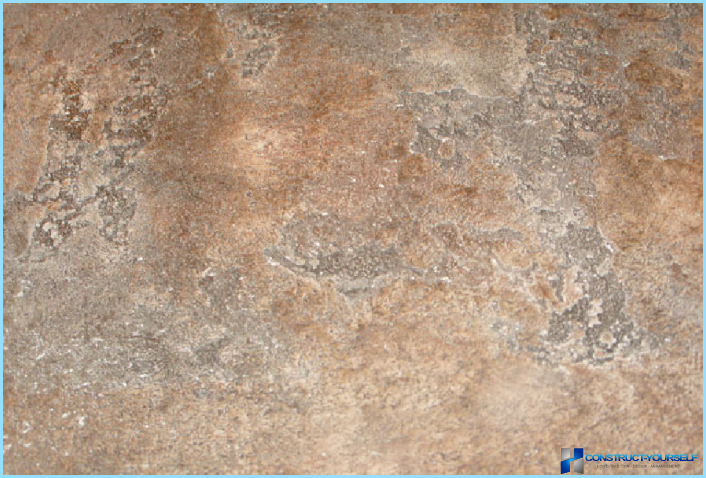 Coating Traverta also provides a lot of options: original drawing «world map», Roman natural stone, travertine etc.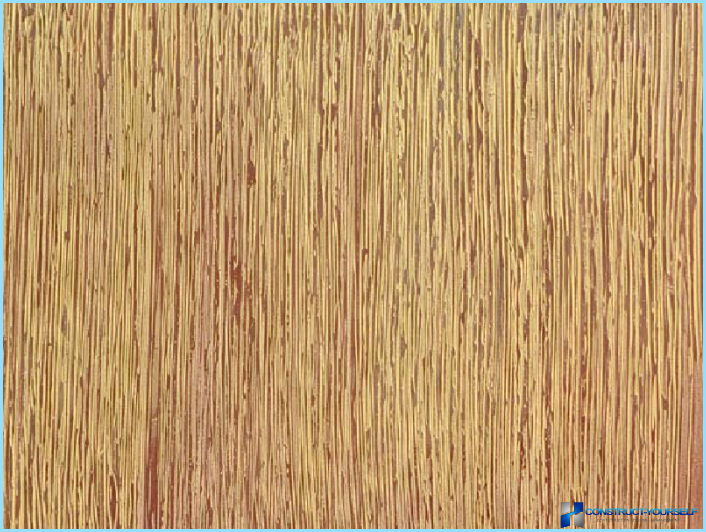 Decorative plaster Elasticita creates a simulated weave, and the reconstruction of fine fabrics and canvas. It is perfect for creating comfort in residential premises.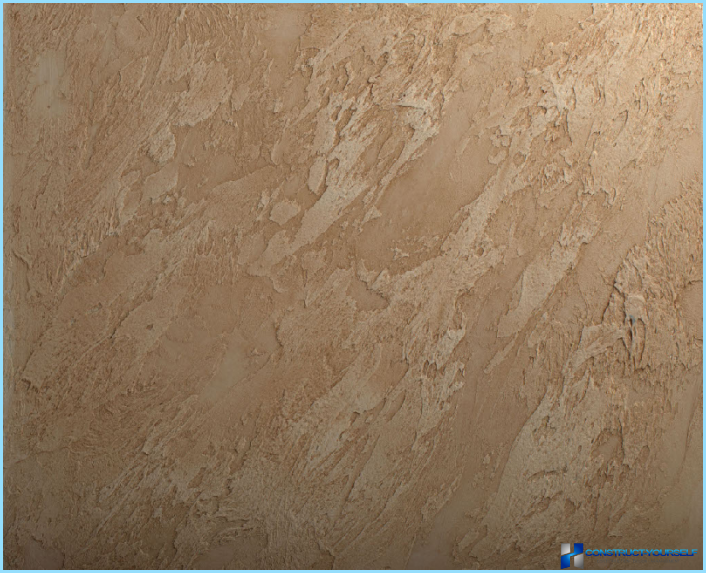 Interesting design of the space obtained by coating Sollievo. It is characterized by the use in its composition of fibers, due to which allows you to create deep reliefs without cracking. If the wall has small bumps or cracks, the coating Sollievo will mask them. This gives a plaster imitation of stone buildings of various types of stone.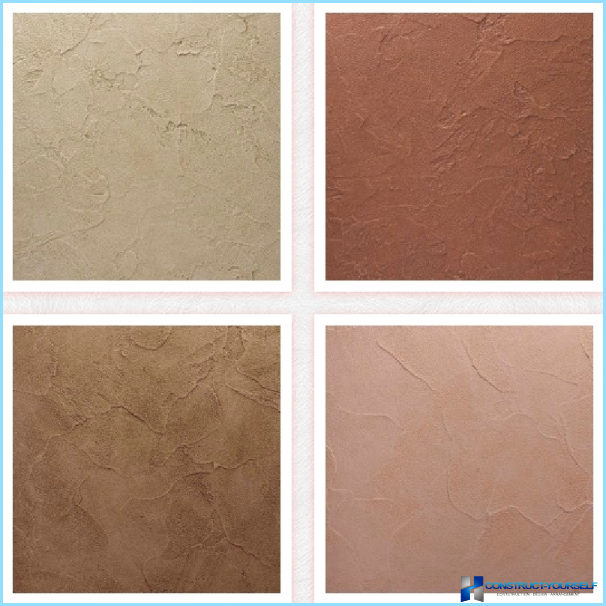 Decorative textured plaster, Rustic is also used to create a relief surface of roughly hewn stone. It is well treated that allows you to create a style of ancient stone walls.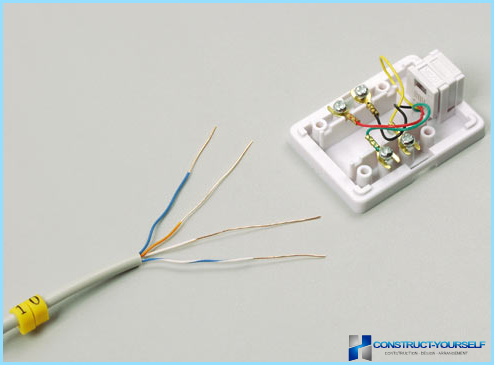 Murales decorative coating with a fine texture is characterized by smooth transitions of several colors, which ultimately creates an interesting color scheme.
Due to their high durability from the sun and temperature changes, as well as water-resistant, textured coating decorazza can be applied on internal walls and external. Decorative coating decorata favorably also the fact that the walls underneath do not accumulate moisture, and can easily «to give». Due to this they not start the mold unlike other finishing materials.
Textured decorative coatings can now be found in most hardware stores but are often high-quality and popular products are counterfeited. So pay attention to price, quality product it may not be low.
Before applying the decorative material decorata, you need to properly prepare the surface. Company TM Decorazza took care of creating the brand of primer, color and finish of funds in the form of wax, decorative paints and glazing composition.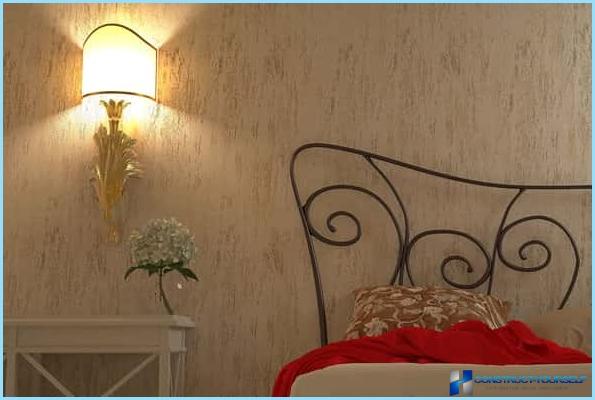 It is important
! Finishing of plaster of decoretta should not be confused with similar compounds from other manufacturers.
The room temperature in which the finish is applied, needs to be in the range of 5ºWith up to 25ºC. you Need to consider that the company offers a variety of Venetian and textured plaster, each of which has its own characteristics and subtleties of application.
Content related