In modern interior it's rare that you meet such usual couple of decades ago Wallpaper. They confidently and systematically displace other methods of finishing walls and ceilings. One of the popular options become decorative plaster. It gives the design individuality and special style.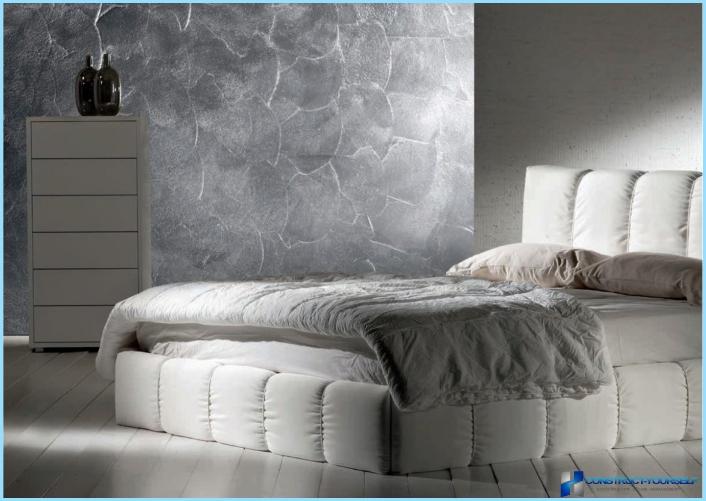 A world leader in the production of goods for decoration of San Marco is originally from Italy. The company was founded in 1950 and since then does not leave the first position on the range and quality decorative coatings. One of the directions is the production of decorative plasters for indoor use and for facades.
Please note
! San Marco pays special attention to environmental friendliness and decorative plasters. They contain no solvents and allergens – this means that you can use decorations according to the material is possible even in the nursery.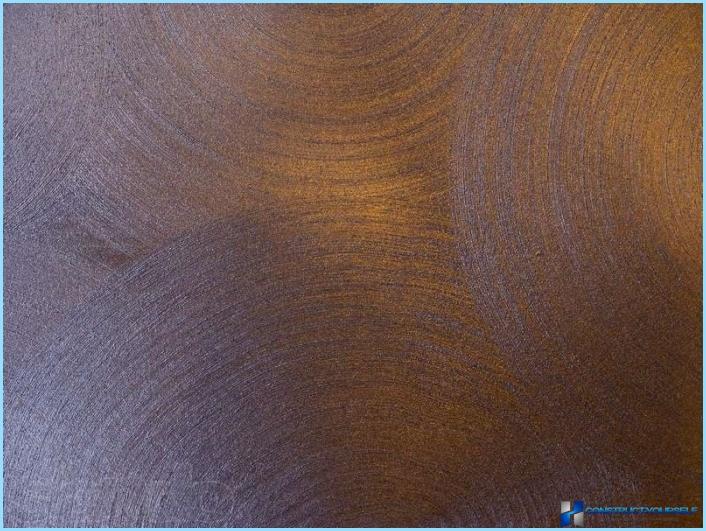 The advantages of using decorative finishes San Marco:
A variety of options for the application to create unique structures inside and on the facade of the house.
This finish is durable and reliable.
Protect the walls from mold and mildew.
Prices on this type of finish is available.
Compare in originality with plaster San Marco will not be a single method of finishing walls.
For most types this finishing material is not necessary to perfectly align the walls.
Please note
! Thorough preparation of walls needed for Venetian plaster, before applying the surface should be plastered like paint.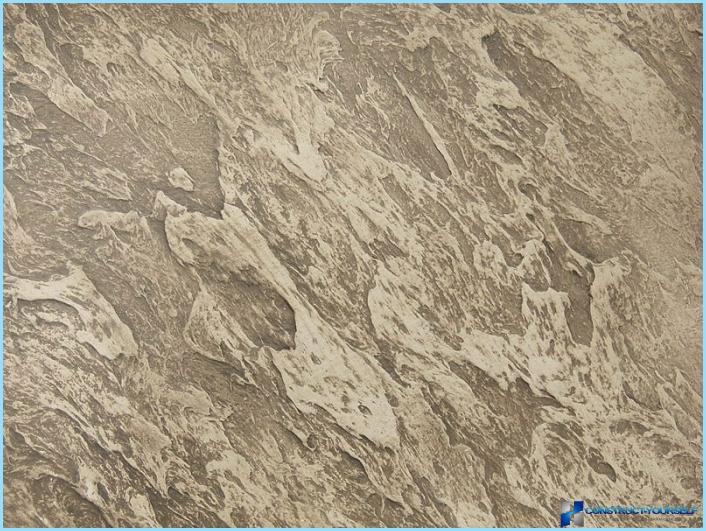 From the conveyor of factory out the most popular types of decorative plaster.
It is:
Acrylic. The classic version of the plaster, Stucco Veneziano – based acrylic polymer. Has 2 variants of factory delivery for tinting in dark and light colors. A feature of this type is the presence in the composition of the protective component, i.e. a wax after drying applied do not need to.
Lime with a filler or without it. Limy Grassello di Calci is a natural and environmentally friendly. To give it the properties you need waxing. Plaster filler includes a calibrated marble chips.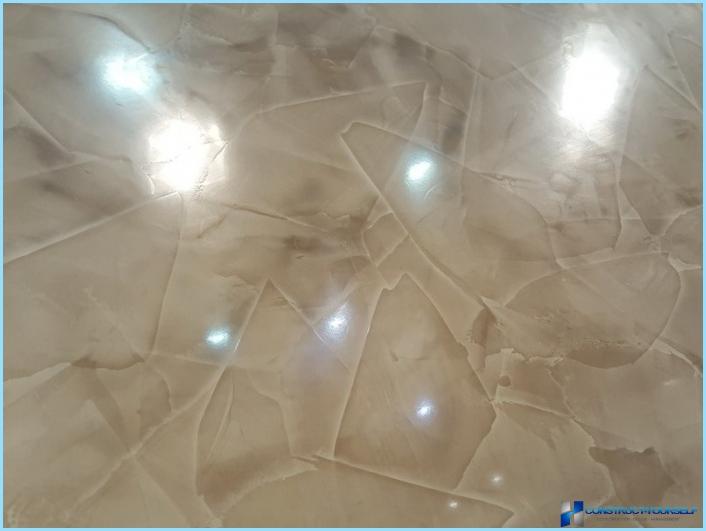 Synthetic stucco Kanallarda is thick and mimics unpolished granite with mirror inclusions. Due to the special strength and durability, these coatings are used in public places, offices, restaurants.
The facade was Acrysil Decor follows the structure of the marble. In it there are fillers: granules of marble and glass in the scales, due to which it shows itself perfectly for finishing the facades.
Mineral decorative plaster San Marco are created based on lime, with the addition of quartz sand of different fractions, thereby achieving a heterogeneous and unique relief.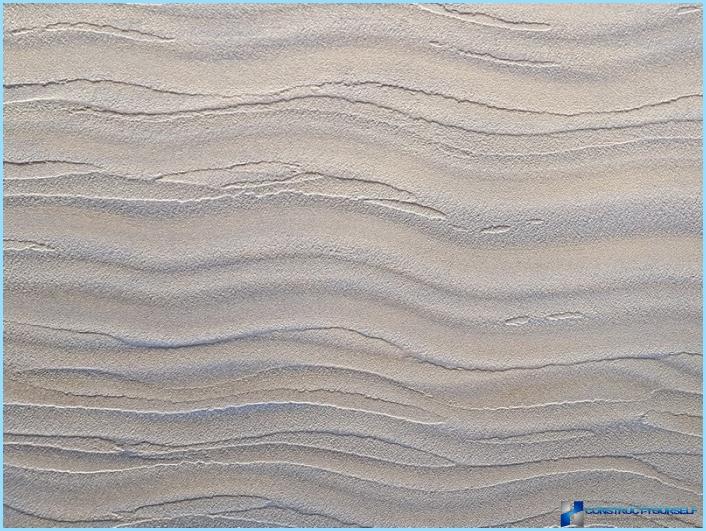 Liquid antique Calci easy to apply, due to the fact that the fraction of lime grinding minimal. With this will be able to create weakly raised a delicate glaze. It needs to be tinted as it is in white color.
Foam Stucco Facile – in its composition of vinyl copolymers, which are added to the slurry of microspheres of glass. Basic use – the creation of large reliefs, the peculiarity of its composition allows to apply such a decorative plaster San Marco thickness of a few centimeters without losing its qualities.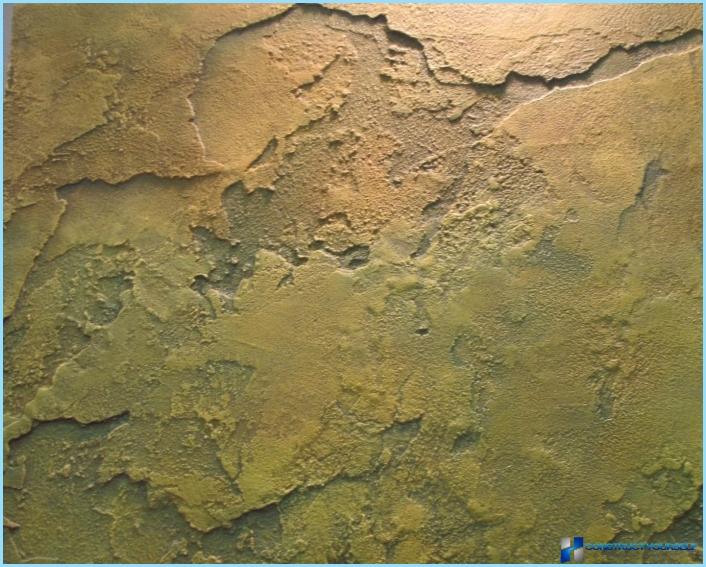 Textured Rilievo includes fibrous fillers, based on its acrylic polymer. This combination allows you to create large embossed surface. With its help it is possible to create the effect of coarsely chopped stone. The possibility of creating deep irregular structure facilitates the preparation of the surface, this type of decorative plaster San Marco can hide imperfections on the wall up to 2-5 mm. its Color is white, tinting is allowed.
Plaster San Marco with the effect of simulated cement Concrete Art includes acryl-silikonovye polymers. The primary use of simulated surfaces without inclusions of gravel, cement, sand. Used with equal success on the façades and indoors.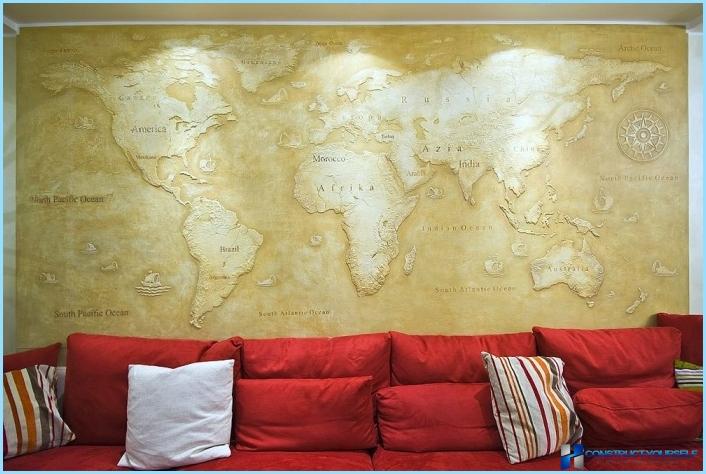 Vinyl decorative plaster San Marco have a pronounced relief surface. They will be able to create on the wall thin and hard textured composition. These are Comstock and wall Stucco. They are plastic, they are able to translate a drawing into a sculpture.
Silicone plaster (was Acrisol) are composed of silicone resin. They do not suffer from ultraviolet radiation, temperature changes, humidity, mechanical influences. Has the property of self-purification. Silicone decorative plaster used for facades, which ensures reliable protection of the walls from atmospheric influences.
Regardless of the type of decorative San Marco before its application it is necessary to prepare the surface. The main criteria – it should be clean and dry.
If the walls have decorative finish – plaster, paint, Wallpaper needs to be removed.
When defects are detected they should be removed. The defects include cracks, chips, irregularities, including variations in level. If the surface is damaged, it can be repaired locally, if cracks or scratches are over the entire surface need a full plaster. Upon detection of significant changes in level (more than 5 -10 mm) when applying leveling compound is necessary to use reinforcing mesh. If the differences are more – dry plaster drywall.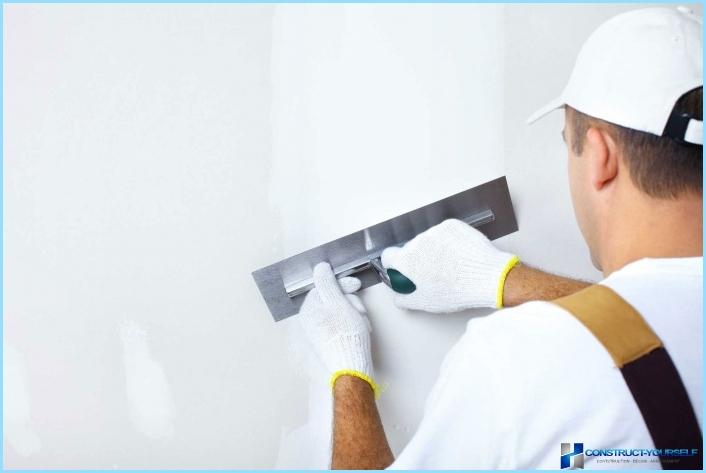 The prepared surface must be covered with a suitable primer depending on the type of plaster
The Council
! Use only the primer that the manufacturer recommends, then the plaster will fall easily and will be properly bonded with the surface.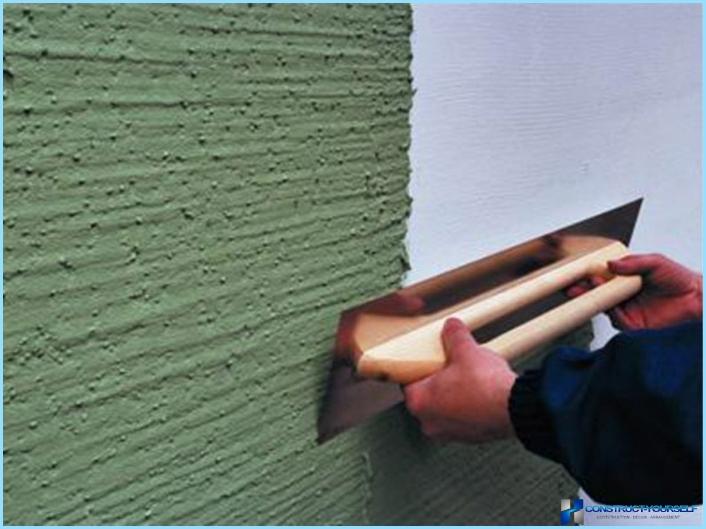 Plaster can be mineral substrates – concrete, cement, plaster and drywall. Almost all of the types of finishing materials can cause their hands, with the exception of the Venetian. Its technology is multistage and requires certain skills and dexterity.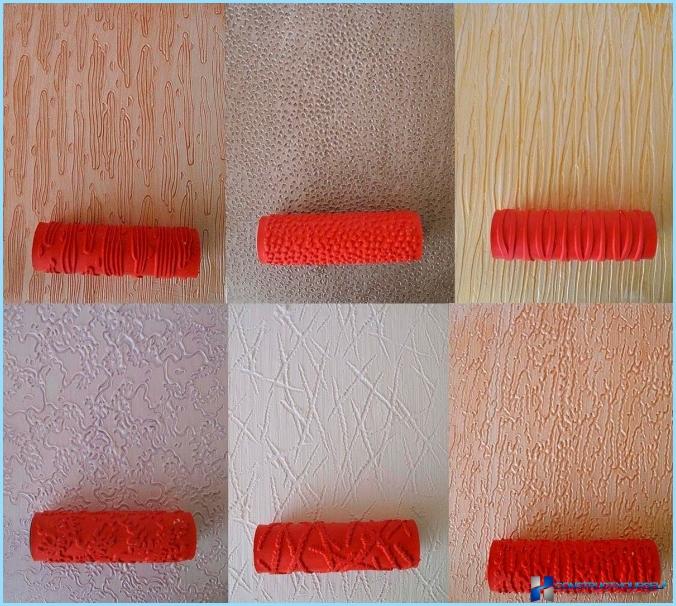 There are no General rules applying to other types of decorative plaster San Marco, each master can make the interior individual and different from others. For applying you can use special rubber rollers with a pattern, spatula and handy tools (brushes, rollers with a NAP).
Content related